Energy Poverty
BETTER CONSUMPTION & PRODUCTION
Introduction
Energy poverty refers to persons or households that have difficulty obtaining the necessary energy in their home to meet their basic needs due to inadequate resources or living conditions. In 2020, about 36 million Europeans were unable to keep their homes adequately warm.
Description
Energy or fuel poverty (ePov) refers to households which are unable to afford to heat or cool their homes to an adequate ambient temperature. This is typically caused by low income, high fuel prices, poor energy efficiency, unaffordable housing prices and poor quality private rental housing.
Cities and their urban form are constantly changing, and the effects of climate change and endless consumption by the effluent can have profoundly negative impacts on social inclusion. These impacts are felt most acutely by disadvantaged groups such as the urban energy poor. Untended, the shift to low-carbon energy districts and urban forms can lead to "green gentrification" and exacerbate inequalities. However, green cities can also be drivers of inclusive cities that become low-carbon and remain socially sustainable, cushioning against the unprecedented energy crisis currently afflicting most of the EU, while offering the community a decent standard of living, better quality of life, more affordable housing, and improved health.
The promising shift towards greener city projects can provide a great opportunity for mitigating energy poverty at the local level. Energy poverty can be assessed and addressed at various levels. At the district scale, ePov needs to be assessed in relation to city low-carbon energy transitions, integrating historical retrofitting and renovation, behavioural change, community scale renewable energies, social housing and energy sector intersections with the vulnerable.
Key drivers that contribute to fuel poverty are:
The energy efficiency of the property ;
The cost of energy;
Household income.

The impact of fuel poverty on households
Fuel poverty causes more deaths during winter, especially affecting older people and those in ill health.
Cold households can increase colds and flu, and exacerbate existing conditions like arthritis or rheumatism, and heart and lung diseases.
Children are particularly vulnerable and can suffer more from coughing, wheezing and respiratory illness.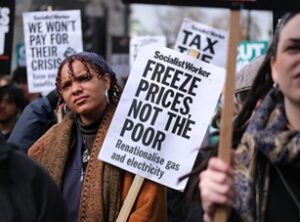 How to tackle energy poverty in Green Cities
At the household level, typical initiatives include:
Train frontline workers dealing with vulnerable cohorts.
Improve the energy efficiency of homes, and health and comfort conditions by conducting a home energy audit and offering tailored tips for that household.
Deliver training on efficient consumer habits and consumer rights and identify broader intervention needs to favour energy efficiency improvement.
Promote community work to combat energy poverty.
Promote employment and improve the employability of people with difficulties.
Identify causes of heat or cold loss in the home.
Help identify and tackle damp or mould problems.
Facilitate switching energy providers to save money.
Facilitate accessing support, such as emergency heating, government subsidies or grants, advice on energy or water debt.
Follow-up on the interventions proposed.
References
Sareen S, Robinson C, Thomson H and Ochoa RG (2022) Editorial: Urban Energy Poverty and Positive Energy Districts. Front. Sustain. Cities 3:775705. doi: 10.3389/frsc.2021.775705