Smart Governance
SMART CITY DOMAINS FOR
THE CITIZENS IN GREEN CITIES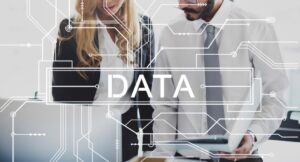 Introduction
Smart governance is an essential aspect of a smart city, as it allows for seamless collaboration and coordination among various organisations and institutions within a city, as well as, between cities on a global scale. Smart governance refers to the use of digital technologies and data analytics to improve the efficiency, transparency, and responsiveness of public services and government decision-making.
Description
Effective smart governance can facilitate collaboration across all levels of urban governance, from identifying social problems and analysing local issues to planning and implementing comprehensive solutions. To establish and maintain high quality information and communication infrastructure in a city is not only crucial for providing local services but also for attracting and retaining new businesses, in alignment with the objectives of a smart economy.
Utilising smart tools such as big data, artificial intelligence, and virtual reality can support the analysis of collected data and enable predictions based on the results. Encouraging citizen involvement in urban planning and decision making can have significant benefits for both the citizens and the local governance. Citizen science, whereby residents provide data about their environment, can be an invaluable resource for cities. It is also an effective means for citizens to notify the municipality about any ongoing local issues.
Smart governance is a particularly sensitive area in smart cities, as it relies on the collection and utilisation of data and information from citizens. Consequently, appropriate privacy policies, reliable ICT technologies, and other security guarantees from the authorities are necessary to ensure the protection of citizens personal information.