Smart Living
SMART CITY DOMAINS FOR
THE CITIZENS IN GREEN CITIES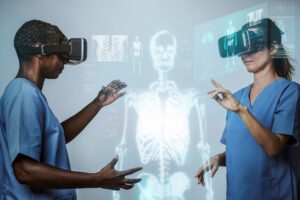 Image by rawpixel.com on freepik.com
Introduction
In addition to the other smart city domains, there are many further areas where smart solutions can enhance citizens lives, leading to a concept often referred to as "smart living". From improving the quality of public safety to enhancing health and wellness, providing access to cultural and leisure activities, and promoting happiness and a high quality of life, smart living addresses a broad range of expectations from the citizens. Cities are taking notice of these needs and actively working to develop smart homes, smart healthcare, and smart public safety services.
Description
Smart homes are key component of smart living, offering energy-efficient, controllable, and monitorable systems that integrate household appliances. By using technology to meter and control heating, cooling, room temperature, lighting, shading, air ventilation, and renewable energy sources, homeowners can effectively manage and reduce energy consumption while enhancing the overall sustainability of their living space.
The health sector is also experiencing exciting innovations that can improve and facilitate care, such as better access to patient history, artificial intelligence for finding the most effective treatments, and care solutions for seniors with reduced abilities. For example, the niCE-life project in Warsaw developed a smart monitoring platform using sensors, ICT, and data analysis solutions to support the independent living of local elderly residents with decreased cognitive abilities.
Smart cities also prioritise safety in public spaces, using dynamic and adaptive LED outdoor street lighting with functions for sensing and counting pedestrians and bikers, as well as mobile applications for emergency calls and dynamic risk assessment to improve security at mass events. For instance, the City.Risks project in Rome introduced a mobile application that accelerates information sharing between citizens and authorities in case of crimes like stolen items, enhancing the overall feeling of safety in the community.