Water Storage
WATER AS NATURAL
RESOURCE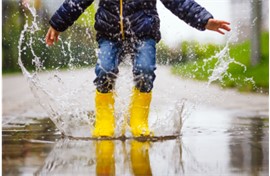 Introduction
Worsening problems related to the accessibility of freshwater are forcing people to face the negative effects of climate change. Freshwater shortage, water pollution, increasing number of drought days, as well as flash floods, have direct impacts on people's daily lives. In addition, freshwater shortage is an emerging issue for all sectors at global level.
Description
Water is among the most essential and irreplaceable natural resources for humanity – we can only live a few days without water. As more and more people live in the world, our water demand and pollution are also increasing. Therefore, it is crucial to change our mindset and start to treat water as valuable resource. We should reduce our water footprint and preserve good water quality.
The water crisis is real and includes, inter alia, extreme weather conditions, water scarcity, and restricted accessibility to clean water. Although we have to fight against water pollution, the reduction of water use is also required. Water storage is a simple way to use rainwater more efficiently by collecting and using it later instead of ensuring its drainage. Therefore, circular water management is relevant both in rural and urban areas as well as at companies.
The water storage potential of soil and aquifers can be supported by different retention measures which includes natural processes and the restoration of natural characteristics of water courses. Climate change adaptation in water management systems can be implemented in several ways including urban areas too. Beyond rainwater harvesting, green roofs, rain gardens, permeable paving, sustainable drainage systems, e.g., retention ponds, can help us manage water efficiently.